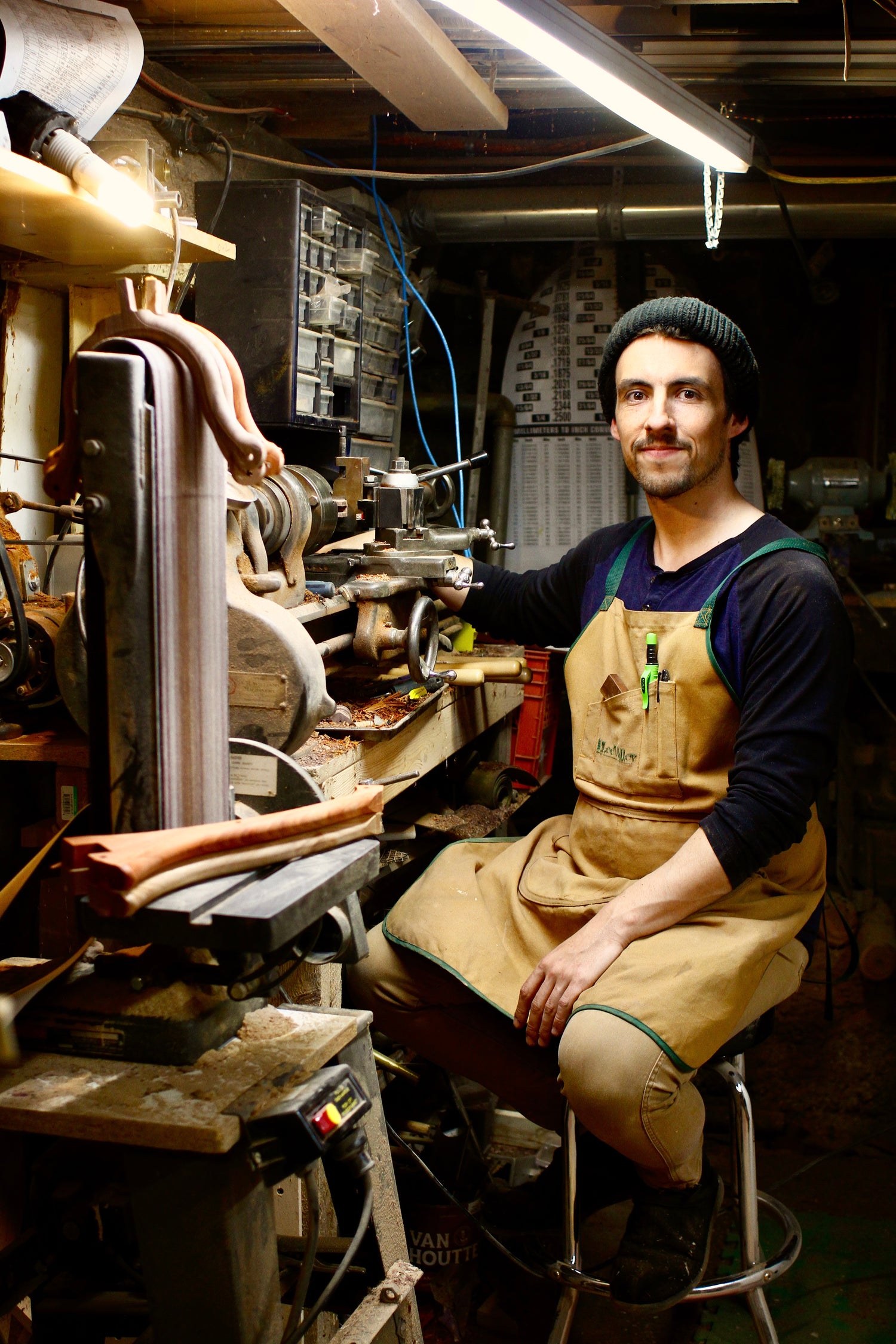 My name is Mike Borkovic, I'm a full time saxophone repairman and woodworker living in Montreal, Quebec in Canada.
I've been repairing since 2011 and began seriously woodworking a couple of years later.
In both lines of work, I'm hell bent on quality. You should see it in everything you see on this site.
I have some complimentary skills that I've yet to even mention anywhere on this site. Here are some of those things now:
- Traditional hand engraving
- Custom key making
- High-end mechanical overhauls
- Instrument refinishing
- Neck making
If you're interested in some really specialized work, either on your horn or the pieces you see on here, then please ask – I love this stuff.
Here are the cities where many of my products have found homes as of 2021. It has been exciting to see them spread as far as this. I'd like to thank all of my clients for this.